Europe is not particularly known for its beaches, but it does have some that are pretty amazing. From the Atlantic Ocean to the Black Sea, European beaches can vary a lot. Europe takes pride in may things, and, surprisingly, beaches are one of them. They may not be number one on your travel list, but they are not to be missed when visiting Europe. Here is my list of the top ten beaches in Europe (in no particular order). I have limited the beaches to one per country.
1. Split, Croatia
This city is over 1,700 years old.
2. Red Beach, Santorini, Greece
This beach is only accessible by boat, or by wading through the water.
3. Amalfi Coast, Italy
The Amalfi Coast is listed as a UNESCO World Heritage Site for its cultural landscape.
4. Algarve Beaches, Portugal
Tourism is the most important industry in the Algarve.
5. Nissi Beach, Cyprus
The waters are clean enough to be awarded a blue flag destination.
6. Sile Beach, Turkey
Sile Beach, located in Istanbul, is actually both in Europe and in Asia.
7. French Riviera, France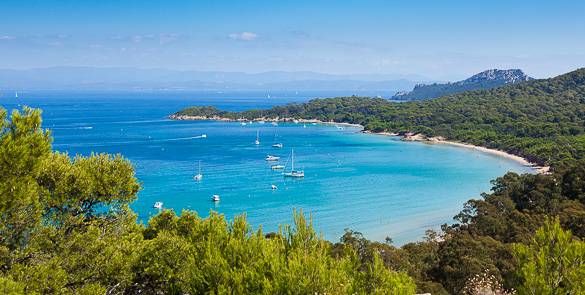 This beach is on the island of Pourquerolles.
8. Blue Lagoon, Malta
The Blue Lagoon is a body of water located between the Maltese islands of Comino and Cominoto.
9. Calo des Moro Beach, Spain
Even though this beach is very small, it is often extremely crowded.
10. Black Sand Beach, Iceland
Although the waters are too cold to swim in, people still walk up and down the beach for a wonderful view.