Western Europe is usually considered a more glamorous location for travelers, but those in search of out-of-the-way tourists spots may find Eastern Europe more appealing. There are all sorts of stigmas about the region, most of which having to do with the belief that these countries are poorer and less safe than their Western counterparts. However, with a few exceptions, many Eastern European countries are quite stable financially and are completely safe for tourists. Though the region may lack the villas of Italy, the lavender fields of France, and the beaches of Portugal, it makes up for all that with its rich culture and its beautiful nature. Here are some of the best sights to visit if you are ever traveling in Eastern Europe. (This list does not include the Baltic States or Slavic countries in Southern Europe.)
St. Michael's Golden-Dome Monastery, Kiev, Ukraine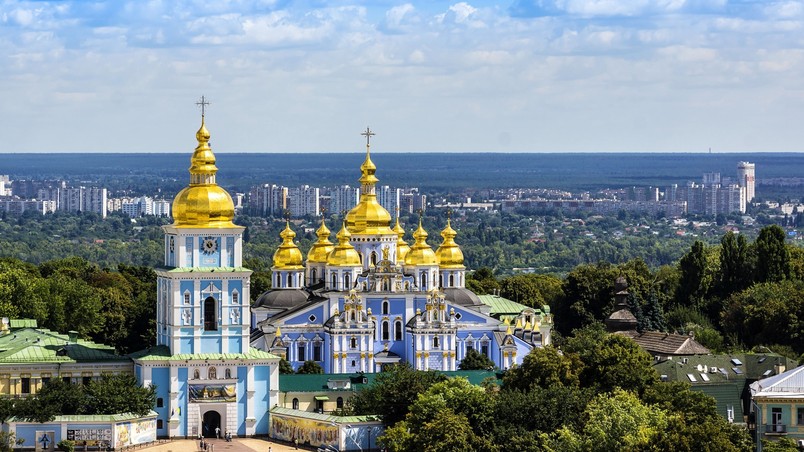 The structure was originally built in the Middle Ages and has since been demolished and rebuilt numerous times, most recently in 1991. The Ukraine Baroque style golden domes are what make the monastery's architecture unique. The monastery is one of the most popular tourist sights in Kiev and is a beautiful sight to visit in Eastern Europe.
Bran's Castle (Dracula's Castle)
Although the official name of the castle is Bran Castle, it is popularly called "Dracula's Castle". The nickname arose out of legend that Bram Stoker based the castle in his book
Dracula
off of this one. Though it's unclear whether the legend is true or not, there is an interesting museum inside that displays artifacts once belonging to Queen Maria, so it is still worth visiting.
Tatra Mountains, Slovakia
Once you're in Slovakia, the Tatra Mountains won't be hard to find, since they cover most of the country. For centuries, they have been a home to the Slovak people and are a very important part of their culture. Perfect for hiking in the summer and skiing in the winter, the mountains are definitely worth a visit.
Town Square, Krakow, Poland